Yogoda Satsanga Sakha Ashram - Noida
Situated in the National Capital Region of Delhi, Yogoda Satsanga Sakha Ashram - Noida is the youngest of the four YSS Ashrams in India dedicated to carrying on the spiritual and humanitarian work of Paramahansa Yogananda,widely revered as the 'Father of Yoga' in the West. His best-selling spiritual classic 'Autobiography of a Yogi' has deeply inspired millions of people across the world, including Steve Jobs who gave it as his last gift during his memorial service and had it as the only book on his iPad. ...
News and Announcements View All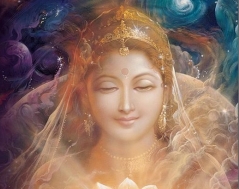 VIDEO: "In the Embrace of the Divine Mother" by Swami Chidananda Giri
We present here an excerpt from "Living in the Sacred Presence of the Divine Mother," a talk given in 2017 by Sri Sri Swami Chidananda Giri, president of Yogoda Satsanga Society of...
Read More
SUBSCRIBE FOR UPDATES AND NEWS
You can now subscribe to receive the latest updates, happenings and events from Noida, Delhi and Gurugram Dhyana Kendra