Situated in the heart of the national capital, YSS Delhi Kendra is a haven of peace in the bustling Connuaght Place area.
The Dhyana Mandirs and book room at the Kendra are open to all - YSS devotees and other yoga enthusiasts who wish to meditate individually or with others on the premises. Delhi Kendra conducts regular Sunday satsanga, daily group meditations and Sunday school for children of devotees (Children Satsanga). It is the venue for several charitable activities and other regular events aimed to disseminate the timeless teachings of Sri Sri Paramahansa Yogananda and help us create spiritually harmonious lives, and a more compassionate and peaceful world.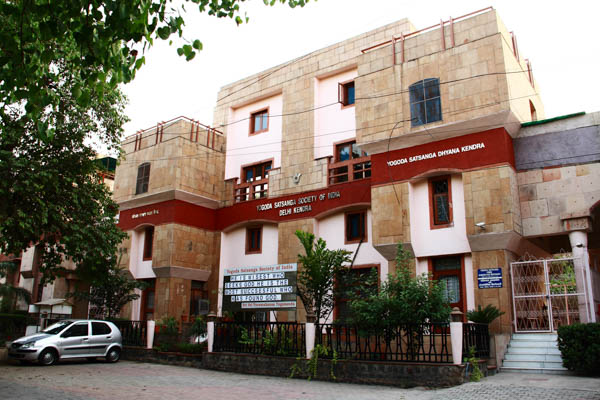 YSS Delhi Kendra is open all days. All are welcome to join group meditation and Sunday satsanga.
Kendra Timings: 8 am to 8 pm
---
Group Meditations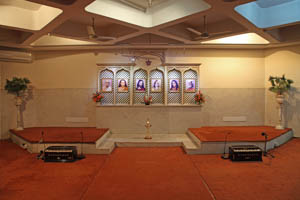 "Group meditation is a castle that protects the new spiritual aspirants as well as the veteran meditators. Meditating together increases the degree of Self-realization of each member of the group by the law of invisible vibratory exchange of group magnetism."
— Paramahansa Yogananda
The Kendra has a Dhyana Mandir, which is open for individual meditations from 8:00 am to 8:00 pm. Devotees are invited to join for group meditations, long meditations & satsangas.
---
Children Satsanga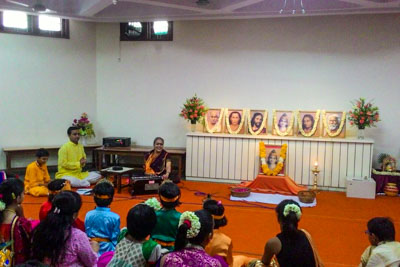 Devotees of YSS may bring their children from age 5 to 12 years to YSS Delhi Kendra for Children Satsanga on Sundays from 10 to 11:30 a.m.
This Sunday School is a great opportunity to share with your young ones Gurudeva Paramahansa Yoganandaji's How-to-Live spiritual principles for children.
Volunteers lead the little ones through a few Energisation Exercises and a brief session of guided meditation. This is followed by a mix of interesting activities and story-telling sessions.
---
Charitable Activities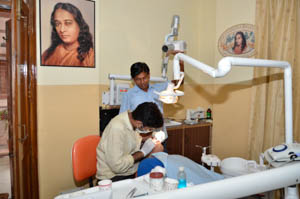 YSS Delhi Kendra has been engaged in varied charitable activities and relief work over the last few decades. Annual blood donation camps, medical camps, support to leprosy colonies, homeopathic and dental clinics – are some of the areas where Delhi Kendra have provided support to the underprivileged with the aid of volunteers.
---
Book Room
Book Room Timings

| Day | Book Room |
| --- | --- |
| Sunday | 11:30 am to 4:30 pm |
| Monday, Tuesday, Wednesday, Friday | 10:30 am to 4:30 pm |
| Thursday | 10:30 am to 3:30 pm |
| Saturdays | 10:30 am to 1:30 pm |
---
Updhyana Kendras
Yogoda Satsanga Dhyana Mandali - Tagore Gardens
---
Contact Us
Yogoda Satsanga Dhyana Kendra, Delhi
11-12, Bhai Vir Singh Marg, New Delhi - 110 001
Phones: (M) 9899683339, 9013961026
(011) 23346271, 23362948
Email: [email protected]
---
Meditation Timings Calendar of Events Charitable Activities Children Satsanga How to Reach