Devotees of Sri Sri Paramahansa Yogananda as well as meditation enthusiasts in Gurugram (formerly Gurgaon) may visit YSS Gurugram Kendra situated in Sector 40 of the I.T. hub of Delhi NCR.
Built on 1100 square yards of prime land in Gurugram, the Kendra has a spacious Dhyana Mandir, Reading Room and basement. Swami Shantanandaji and Swami Nityanandaji inaugurated the Kendra on January 4, 2009.
The elegant and vibrationally-charged Dhyana Mandir is an oasis of peace and serenity in the busy metropolis for the present devotees as also for generations to come.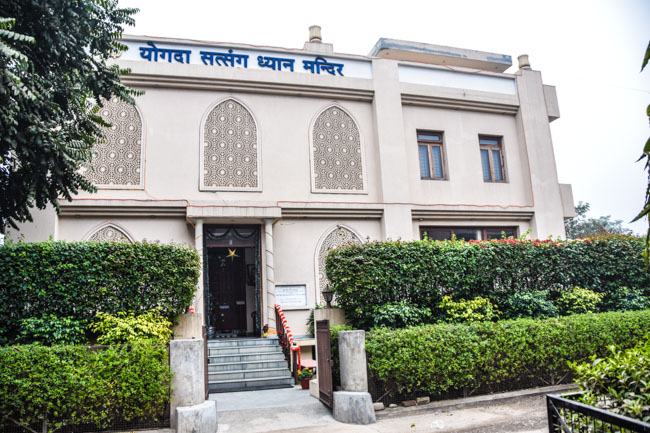 The meditation hall is open for all devotees for individual meditations.
Dhyana Mandir Timings: 8 am to 8 pm
Kendra Office Timings: 10 am to 4:30 pm
---
Group Meditations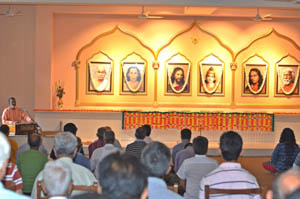 "Group meditation is a castle that protects the new spiritual aspirants as well as the veteran meditators. Meditating together increases the degree of Self-realization of each member of the group by the law of invisible vibratory exchange of group magnetism."
— Paramahansa Yogananda
The Kendra has a Dhyana Mandir, which is open for individual meditations from 8:00 am to 8:00 pm. Devotees are invited to join for group meditations, long meditations & satsangas.
---
Children Satsanga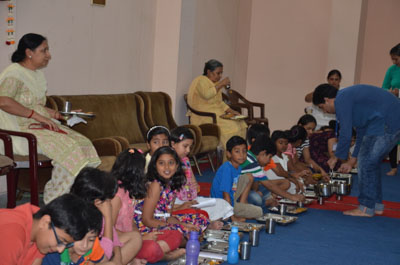 Devotees of YSS may bring their children from age 4 to 14 years to Gurugram Kendra for Children Satsanga on Sundays from 10 to 11:30 am.
This Sunday School is a great opportunity to share with your young ones Gurudeva Paramahansa Yoganandaji's How-to-Live spiritual principles for children.
Volunteers lead the little ones through a few Energisation Exercises and a brief session of guided meditation. This is followed by a mix of interesting activities and story-telling sessions.
---
Charitable Activities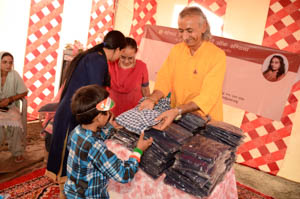 The Kendra runs a Homeopathy Dispensary clinic on Tuesdays and Fridays (from 11 am to 1 pm) every week, where nearly 30 to 40 patients are provided free consultation and medicines every week.
---
Book Room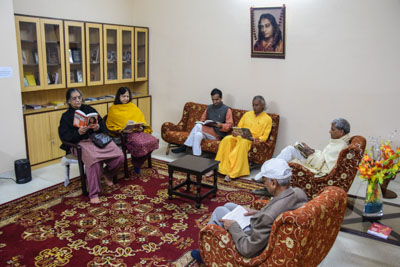 Book Room Timings

| Day | Book Room |
| --- | --- |
| Sunday | 11:30 am to 4:30 pm |
| (1st Sunday) | 4:00 pm to 5:00 pm |
| Monday, Tuesday, Wednesday, Friday | 10:00 am to 4:30 pm |
| Thursday | 10:00 am to 3:30 pm |
| Saturday | 10:00 am to 3:30 pm |
---
Contact Us
Yogoda Satsanga Dhyana Kendra - Gurugram
Opposite House Number 20, Near DPS (Infant Wing)
Sector-40, HUDA, Gurugram 122 003, Haryana
Phones: (0124) 4271644, 2580326, 9871078270
E-mail: [email protected]
Nearby Landmarks
1. DPS (Infant Wing)
2. Sector 31 Market
---
Meditation Timings
Calendar of Events
Charitable Activities
Children Satsanga
How to Reach